Pic.
Who i am…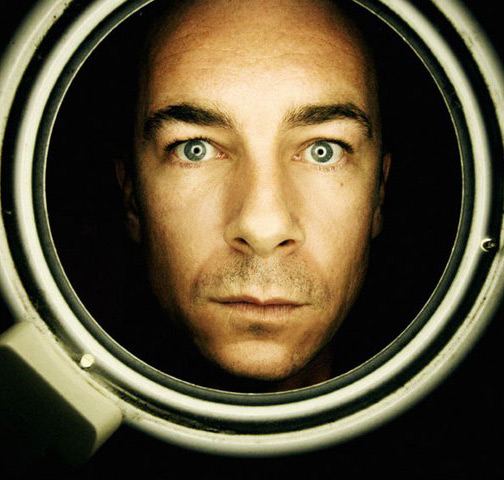 Grégoire Le Bacon
Born in Lille (France) the 14 february 1972.
Né à Lille (France) le 14 février 1972.
Has any of the images particularly appealed to you?
Do not hesitate to contact me for pricing information and delivery. Each photography is numbered (1 to 30), signed and delivered with a certificate of authenticity.

Une ou plusieurs images vous ont touché ?
N'hésitez pas à me contacter pour une information de prix et de livraison. Chaque photographie est numérotée (de 1 à 30), signée et livrée avec un certificat d'authenticité.
Contact informations

Bio.
The short story…
After obtaining a bachelor in Photography and Design, then a Master in Industrial Design and Interior Architecture, I decided in 1998 to leave the grey of my hometown of Lille, France for the vibrant colours and lights of Tahiti.

There, I first worked as an artistic director in the business communication and marketing department of various agencies in Papeete.

Then i came back to my first passions: interior architecture, photography, illustration and particularly painting.

Since 2002, I have dedicated the majority of my time to these skills. As a versatile artist, I strive to capture the present moment in all its life and intensity, by renewing constantly my techniques to achieve this.

バイオグラフィー
ショートストーリー…
大学でフォトグラフィーとデザインを専攻後、大学院へと進学し工業デザインとインテリア設計の修士を取得。1998年に出身地であるフランスのリールを離れ、タヒチ島へと移住し、アート・ダイレクターとしてパペーテの広告代理店で勤務する傍ら、原点に戻り、インテリア設計、写真、イラストレーション及び絵画に傾倒。2002年以来、時間の多くをアート全般に費やし、多彩なアーティストとしてこれまで「瞬間」をテーマに様々な形で表現してきました。是非これらの作品を実際に体感してみてください。シリアル番号付きの各作品には、認定証が付属しています。お値段と配送につきましてはごご気軽にお問い合わせ下さい。

Bio.
La petite histoire…
À l'âge de 8 ans, un premier choix m'est offert pour occuper mes mercredis et samedis après-midi, cours de marionnettes ou cours de dessin : premiers pas aux beaux-arts de Dunkerque.

À l'âge de 15 ans, j'ai l'occasion de dessiner un joli arbre lors d'un entretien avec un conseiller d'orientation qui m'offre un ticket pour l'école Saint-Luc de Tournai (Belgique) en section Photo & Arts Graphiques.

À 19 ans, après un service militaire de 11 mois à Amiens, j'intègre l'ESDI (l'école supérieure de design industriel) pour 5 années d'études à Paris et obtiens un Master en Design.

Designer packaging et produit à Paris, formateur en DAO à Lille puis Directeur Artistique en agence de communication à Dunkerque, … La routine faisant, l'envie d'autre chose, un vieux rêve, et… L'occasion de faire le grand saut…

…En 1998 à l'âge de 26 ans, je quitte la grisaille de mon Grand Nord pour le grand beau soleil de Tahiti.

J'évolue dans un premier temps dans le milieu de la communication à Tahiti en tant que directeur artistique, de bonnes rencontres, de bonnes expériences… parallèlement je travaille avec l'énergie de la passion, la peinture, le design… et la photo…

Depuis 2002, volant de mes propres ailes et seul maître de mon destin, appareil photo dans une main et pinceaux dans l'autre, je parcours ce vaste et magnifique terrain de jeu qu'est la Polynésie Française, en quête de belles lumières et de rencontres avec cette incroyable population du bout du monde !…

Clients.
Who i work for…
Hilton Moorea lagoon Resort & Spa
Hilton Bora Bora Nui Resort & Spa
Sofitel Moorea Ia Ora Beach Resort
Sofitel Bora Bora Private Island
Sofitel Bora Bora Marara Beach Resort
Taha'a Private Island & Spa – Relais & Chateaux
Bora Bora Pearl Beach Resort & Spa
Moorea Pearl Resort & Spa
Tikehau Pearl Beach Resort
Manava suite Resort Tahiti
Legends Resort Moorea
St. Regis Bora Bora
Hôtel Tahiti Nui
Tahiti Yacht Charter …
GIE Tahiti Tourisme
Air Tahiti Nui
Tahiti Nui Travel
Brasserie de Tahiti
Electricité de Tahiti
STP Multipress
Nescafé
Tikiphone / Vini
Mana
OPT
CPS
Tahizea
Robert Wan
Banque Socredo
Banque de Polynésie
Ofina – American Express
Mc Donald …